Justin Bieber Raps, Sings Falsetto in New Single "Boyfriend"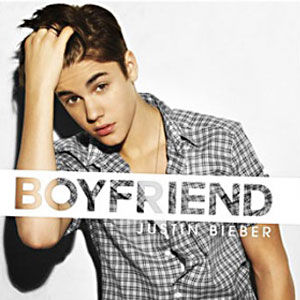 At midnight last night, the Biebs' new single "Boyfriend" was released. And while there were multiple mentions of swag and even a Buzz Lightyear reference, the track is more vocally mature than anything he's done so far.
"Baby take a chance or you'll never ever know/ I got money in my hands that I'd really like to blow," he raps, before breaking into falsetto à la Justin Timberlake for the hook.
"If I was your boyfriend, never let you go," he sings. "Keep you on my arm girl, you'd never be alone/ I can be a gentleman, anything you want/ If I was your boyfriend, I'd never let you go."
But "Boyfriend" isn't just for Justin's girlfriend, Selena Gomez, it's for all of his adoring female fans, of course.
When a technical glitch on iTunes prevented users from downloading the song when the clock struck midnight, the Biebs got on their case. "yo @itunesmsuic im trying to romance 19 million ladies with my music," he tweeted. "you are kinda screwing this up for me. LEGGO!"
Despite the delay—which was fixed within an hour—"Boyfriend" is already No. 1 on the iTunes singles chart.
Read more:
http://www.eonline.com/news/justin_bieber_raps_sings_falsetto_in/303890#ixzz1qEtllwRt