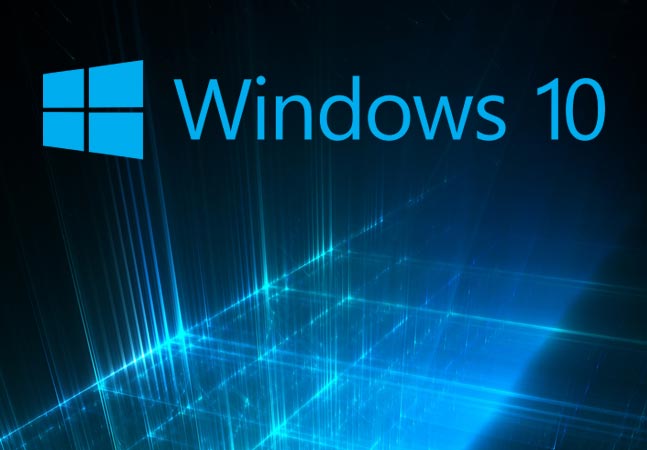 Windows 10 is an entirely new version of the veteran Windows operating system – a version that is make-or-break for Microsoft.
It was released on July 29 in seven versions, which I'll tell you a lot more about below, as well as give you techradar's complete verdict on all aspects of the new operating system (OS).
Even though
Windows 8.1
did improve things, there's no escaping that, with
Windows 8
, Microsoft was hugely complacent, buoyed by the success of
Windows 7
. It drastically misunderstood its users with a fundamentally changed user interface which didn't make any logical sense and was hard to learn. It failed us. It failed itself.
Thankfully, 2015 Microsoft is pretty different from 2012 Microsoft. The key management of the corporation has changed. It has woken up to the fact that people can choose other operating systems. It's keen on making stuff for OS X, Linux, iOS and Android. As you'll hear, it's allowing apps from other platforms to be easily ported to Windows, too.
And, months after release, Microsoft hasn't stopped improving the OS, nor has news surrounding the software stopped churning. Just recently, a new
Windows 10 Insider Preview build leaked
, detailing upgrades to Redmond Campus's new Edge browser and an option to install apps in places other than the drive on which the OS is installed.
But not all of the news has been sunshine and rainbows for the
more than 110 million Windows 10 users
– as of this writing. Amid privacy and security concerns revolving around key Windows 10 tools,
Microsoft EVP Terry Myerson spoke out on the matter
, explaining exactly what data features like Cortana use and how that data is used.
Now, with a new
Surface Pro 4
and
Surface Book
, a
Lumia 950
and
Lumia 950 XL
, a sequel to the
Microsoft Band
, Microsoft's new OS is on a whole news set of devices. It doesn't stop their either Microsoft will be teaming up with manufacturers for even more events including Lenovo, HP, Dell, Toshiba and Acer leading into next week.
Now, on with a video review...
Windows is more than just an OS
Microsoft believes the future of Windows is as a platform for all. Like Android, the strength of Windows is in the thousands of companies that develop for it (see the section about Universal apps for more on the relationship with developers) and use it in their products.
That's why Windows 10 is no longer just an operating system for 32 and 64-bit PCs. It will also run on the ARM platform for smaller tablets and smartphones. Windows 10 is going to run on phones – it's the
new version of Windows Phone
, but it's not that clear whether Microsoft will brand new Windows Phones as 'Windows 10' or not. If you know what
Windows RT
was, then don't worry, because it's nothing like that.
Universal apps will run not only on PCs, but on Windows 10 phones, Windows 10 for IoT devices and Xbox as well.
Like Windows XP,
Vista
, 7 and 8 before it, Windows 10 is part of the Windows NT family.
From the Windows 10 Preview to RTM
We were part of the Windows Insider program, which has given people early access to Windows 10 through various phases of its development. The latest version, which this article is based on, is known as build 10240,
made available on 15 July
. It is the RTM- or
Release to Manufacturing
- version. RTM will also be on
Windows 10 PCs
.
RTM doesn't have the usual 'Windows 10 Insider Preview' text on the desktop, and it has also been released to everybody in the Windows Insider program – even those who didn't want the latest updates (the 'slow' ring as opposed to the 'fast' ring).
Even now Windows 10 is eleased, the
Windows Insider program
will continue, and Microsoft will release Windows 10 updates to members of the program first.
While it's natural that Windows 10 will be considered as 'finished' by reviewers (us) and consumers, Microsoft doesn't subscribe to this point of view, and says it will carry on developing the OS with additional tweaks.
Why you should not try Windows 10!!!!! (Disadvantages)
Why it might be wise to stick with Win7 or Win8.1
Back when Windows 10 officially launched, I ran down
10 reasons you should upgrade to the latest incarnation of Windows
. Win10 may not yet offer any killer apps, but it provides a compelling combination of features that may tempt you to take the plunge -- the greatly improved navigation for mousers, new browser, facial recognition, and Cortana all rate as significant improvements over what you are currently getting from Win7 and Win8.
But yes, there are "but"s. As I noted in my
full review of Windows 10
, it may have a few too many rough edges to tempt you, especially if you're comfortable with what you have. "Better the Devil ye ken, than the Devil ye don't" -- those are wise words, born of much pain.
In this slideshow, I step you through the main reasons why you may, legitimately and without a tinfoil hat, want to stick with Windows 7 or Windows 8. There are powerful arguments in the direction of staying put.
While you may reasonably argue that Microsoft needs access to all kinds of data to give you the services you demand -- Cortana has to be able to look inside your email and calendar, for example -- the trade-offs between privacy and features is not a simple black-and-white decision.
Of course, if you've been using Google search, Gmail, or Google Drive on a free account, or Chrome, you've already been examined 10 ways from Tuesday. Microsoft is entering the Google league, and if you decide to take the plunge, you should do so with your eyes open. Is "Moogled" a word?
This concern applies only if you use OneDrive in Windows 8.1, and if you put a lot of stuff in OneDrive. For those of you using OneDrive in Windows 7 (and Windows 8), there's no change in behavior with Win10. But if you're accustomed to seeing all of your OneDrive files in Windows 8.1's File Explorer, you'll be in for a bit of a shock.
Windows 10 makes you choose which OneDrive folders you want to be able to see in File Explorer. Once you've made that choice, the other folders aren't accessible in File Explorer -- or nearly about anywhere else in Win10, including, say, the Word File Open dialog. The only way to see what files you have in OneDrive is by venturing to the OneDrive website.
That can lead to difficult situations like the one in this screenshot, where you've unwittingly created a folder in File Explorer that duplicates one in OneDrive, and it all turns into a can of worms. It can also lead to situations where you can't find a file you really want. It's a huge mess. Microsoft promises it'll fix the problem one of these days.
Missing Media Center and DVD player
I know there are 10 of you who really want to run Windows Media Center on your new Windows 10 PC. Sorry, it ain't gonna happen. If you try to upgrade a system with Windows Media Center, the Win10 installer won't bring it over. If you try to install WMC on a Win10 machine, you won't get anywhere. If you install Win10 on a Win7 machine that has WMC, then roll back to Win7 (which you can do within 30 days), WMC doesn't come back.
Of course, Microsoft wants you to use an Xbox. But there are zillions of options around. I, personally, use a Roku with
Plex Media Server
. For recording TV, every cable company has video recorders available these days, and some fancy new stuff (a television from Apple, finally?) is on the horizon.
Not much in the way of Universal apps
If you've fallen for the marketing fluff about all of those wonderful Universal apps -- programs that run on Windows 10, whether it's on a desktop, notebook, phone, Raspberry Pi, or Frigidaire -- you're in for a rude awakening.
The Windows Store is still, by and large, a wasteland, with crap apps galore. There's a reason why Microsoft takes up room in its prestigious Windows blog to promote such illustrious new apps as a
USA Today
scraper and
PicCollage
. The folks in Redmond want to convince you that the Windows Universal App situation isn't as dire as it appears. My colleague Paul Krill says
Microsoft's plans keep changing
, and the future of universal apps is cloudy at best.
Someday the Windows Store may come close to the competition. I won't hold my breath.
Key apps, including Mail and Edge, aren't ready yet
Some of Windows 10's key apps simply aren't baked. Mail, for example, shown in this slide, has a nasty habit of putting notifications in the upper-left corner and leaving them hanging forever. There's no combined Inbox, so if you have multiple accounts you have to jump from Inbox to Inbox. And it crashes hard -- for a lot of people.
Edge, the new browser, similarly has all sorts of rough edges. There are no extensions yet, thus no AdBlocker -- it shows every stupid ad on every stupid page -- and no LastPass, which is a showstopper for me.
Changing the search engine is tortuous
. Moving tabs onto the desktop and back again doesn't work, and you can't pin tabs.
I talked about the sorry state of the Microsoft-supplied Universal apps in my
Windows 10 review
. Microsoft pulled the Skype Universal app. Photos isn't in the same universe as Google Photos.
Win10's Tablet Mode may not appeal to you
If you're running Windows 8.1 and use it primarily as a touch-first device, you may not like the way Windows 10 has moved the cheese.
First, there's the hamburger menu on the left that tucks away the entries on the left side of the Start menu. It collapses fine, but when it's collapsed it rarely shows any more tiles than when it's not collapsed. What's the point, eh?
Universal app windows have that pesky taskbar permanently tacked on the bottom, while the window bar at the top autohides. Edge, when running full screen, doesn't support any of the old Metro IE swipe commands. You can't swipe through running apps. The apps themselves?
Office on the iPad is better than Office on Windows 10
.
Before you jump from touch-first on Windows 8.1 to Windows 10, go to your favorite local computer store and try Windows 10 in Tablet Mode. See if you like it -- or tolerate it.
The installer may not be ready for you yet
If you keep getting notifications that your upgrade isn't quite ready yet (in Win7 or Win8.1, right-click the Windows Update icon in the system tray and choose Check Status of Update), there's a reason. Microsoft got a whole lot of requests to upgrade to Windows 10. Contrary to what you might expect, those requests arenot being satisfied first-in-first-out.
Instead, the Windows 10 installer takes a look at your system and, based on the hardware and software it finds, assigns your request to a bucket of similar upgrade requests. The folks running the (massive) upgrade effort prioritize your request based on their assessment of how likely your system is to bomb out on an upgrade. As more systems get upgraded, more of the kinks get ironed out, and the more likely your system will float to the top of the heap.
Patching remains
Windows 10's Achilles' heel
. Whether you like it or not, all Windows 10 Home machines, and Windows 10 Pro machines that aren't hiding behind an update server (such as WSUS or WUB) will get all patches applied according to Microsoft's time scale.
There once was a time when that "feature" alone would've driven me to scream bloody murder. In the past four months, though, Microsoft has shown it's far, far more capable of providing
good updates
than at any time in the past decade --
two decades
, for that matter.
Except ... yep, you guessed it. All three of the first Cumulative Update patches have had problems with reboot cycles.
KB 3081424
on Aug. 5,
KB 3081436
on Aug. 12, and
KB 3081438
on Aug. 14 all crash a fairly small number of Windows 10 systems. The installer stops mid-installation, flashes an error message, rolls back, and reboots. Then -- you guessed it -- the forced installer kicks in and crashes Windows again. Rinse, lather, repeat. Getting out of the mess involves editing the registry.
I'm convinced Microsoft will
give us some sort of tool
to stop this kind of endless cycle. But there's no indication when (or if) we'll see it.
The old adage comes from painful experience -- and it's as applicable now as it ever was.
If you're using Windows 7, and it's properly patched up and working for you, and you've stopped using Internet Explorer, you really have to consider whether it's worth the effort to upgrade to Windows 10.
Few programs will run on Windows 10, but not Windows 7. The only major ones I can think of, aside from a small handful of touch-centric programs, are Cortana and Edge, both of which come baked into Windows 10. If you're using Windows 8.1 with a mouse and you're OK with the interface (there must be a dozen of you), Windows 10 may be more trouble than it's worth.
In either case, carefully consider whether the warning signs listed here outweigh the benefits in "
10 reasons you should upgrade to Windows 10
," for you, in your situation. It's entirely reasonable to hold off until you get a new machine, with a camera that can run Windows Hello, and a touchscreen
Questions, questions, questions
I'm still troubled by how many unanswered questions are floating around. For example, although we haven't received official confirmation of the fact, it now appears as if the validation sequence goes like this: When you upgrade a "genuine" Win7 or Win8.1 machine to Win10 and run the upgrade in place, Microsoft apparently records a hardware ID that says, "this machine has valid licenses for Win7 and Win10." At that point, you can install either Win7 or Win10 on that machine, and your license will be validated. We didn't know that a week ago. Ed Bott
wrote about it
on ZDNet, but there's still no official confirmation.
Another example of something we don't know: How does Windows Update for Business patching really work? Nobody's seen a WUB server. We also don't know what the Windows Update advanced option marked "Defer upgrades" really does.
We haven't yet seen how Microsoft will recover from a really bad update -- although the experience to date with the
three Cumulative Updates
does not instill confidence. We don't know if Microsoft will start documenting its patches again. We don't know if much effort will be directed at fixing and improving the Microsoft-supplied Universal apps.
Most disconcerting of all are the privacy questions. Peter Bright at Ars Technica has a
disturbing revelation
that, even with all of the Win10 security settings on Off, Win10 still sends some data to the Microsoft Mothership. The simple fact is that Microsoft hasn't told us what data it's collecting -- there's a short note at the end of Bright's article -- although the EULA says it can do nearly anything with the data it collects. Stack Exchange has an
insightful thread
on the topic.
All of these are key questions, and we really don't know the answers.
But don't be put off
Those are the best reasons I know to defer -- or completely avoid -- Windows 10.
But I'd be less than honest with you if I said they led me to wait. They didn't. The screenshot you see here is my working, production machine, and yes, I'm running Windows 10 Pro -- happily, I might add.
The two major forlorn "features" in Win10 -- forced updating and privacy invasion -- haven't kept me from using Win10 in general, and Cortana in particular, all day, every day. Why? I'm convinced there's enough pressure on Microsoft to make its updating work better than it has in two decades. And I don't mind trading some of my privacy for some useful features, like the ones in Cortana. To my mind, it's a modern quid pro quo.
Your conclusions may vary. Mostly, it's important for you to know the trade-offs before you take the plunge.