Over the last 18 months, Asus has been expanding on its STRIX brand with new headsets. Today, we are taking a look at the STRIX 2.0, which packs in 60mm drivers, multi-platform compatibility and a unique dual microphone design. How does it stack up to the competition?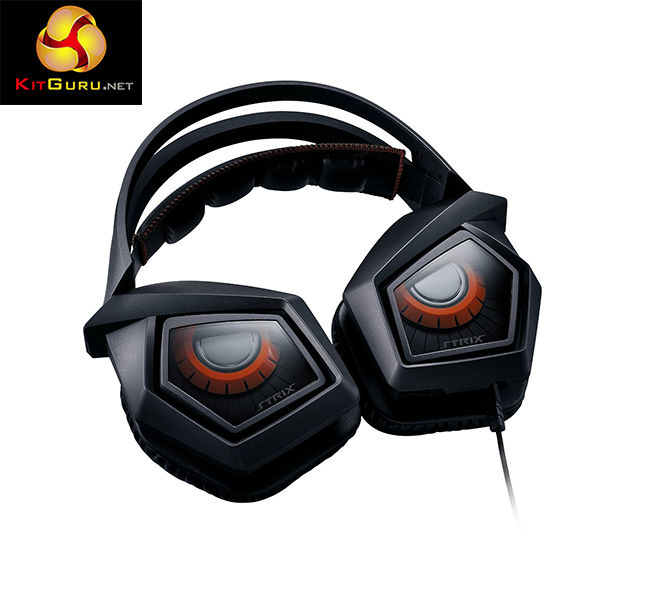 The ASUS STRIX 2.0 headset features 60mm neodymium drivers, which boast 'thunderous sound'. The headset also comes with several adapters, so it can be used for PC, mobile devices or consoles such as the Xbox One or PS4.
Features and Specifications:
60mm drivers.
Cross-platform compatibility.
2.0 Stereo sound.
Dual microphone design.
Foldable ear cups.
The Asus STRIX 2.0 is a pretty large headset, as you can tell by the size of the box. The front lists some of the more prominent features of the headset, while the back gets a little more in-depth.
The side of the box lists all of the exact specifications of the microphone and headset drivers.
The design of this headset is very similar to the original STRIX Pro, which we looked at last year. The prominent owl eyes remain, making for a very bold design that will help this headset stand out from the crowd.
The plastic frame and elastic headband have also carried over, with orange accents found around the headset.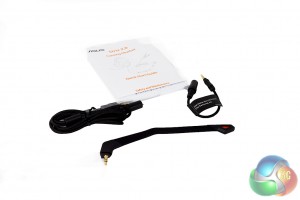 The Asus STRIX 2.0 also ships with a few extra bits, a manual, two adapters for cross-platform compatibility and a boon microphone.
The Asus STRIX 2.0 does not come with its own software driver for adjusting EQ or altering sound characteristics, making this a 'plug and play' product with no further tinkering needed. So with that in mind, we can jump straight in to talking about comfort and sound quality.
I have been using the Asus STRIX 2.0 as my main headset for over a week now and overall, my impressions are pretty positive. However, I did undergo a 'break in' period as the plastic frame was a bit stiff at first, which made the clamping pressure of this headset feel a bit too tight for the first couple of hours.
Once the initial adjustment period has passed, this headset is actually quite comfortable to wear and while it is quite large, the clamping pressure means it is definitely not going to slip off your head. I found the padded ear cups to be excellent and they really helped with noise isolation.
Unfortunately, I did encounter some creaking while moving my head, which could be distracting in some scenarios.
In terms of sound quality, the STRIX 2.0 is actually a very good performer. The frequency curve is balanced well, keeping everything in-check. Throughout my testing I didn't find one frequency range dominating the balance. High and mid frequencies were clear while the bass was nice and punchy.
Gaming is where this headset really makes its mark, as you would expect from a gaming headset. This is a 2.0 stereo headset but I found audio sources to be positioned well and things like enemy footsteps were easy to listen out for in games of Counter-Strike: Global Offensive. The 60mm drivers found in this headset are very good indeed, in-fact I would go as far as to say that in terms of sound, this is one of the best headsets I have tried all year.
That said, a headset can very easily be let down if its microphone isn't up to scratch. In order to evaluate microphone performance, I used Skype and Team Speak, two typical VOIP applications that plenty of gamers use on a daily basis.
The Asus STRIX 2.0 uses a unique dual microphone design, setting it apart from the competition. While this headset doesn't feature an electronic noise cancellation switch as we saw on the STRIX Pro last year, I found the microphone to perform admirably. I use a Cherry MX Brown keyboard, so my typing is usually quite prominent in the background of calls but this microphone was able to drown out most of the noise.
On top of that, my voice comes through very clearly, even with the microphone pushed off to the side, rather than being right in front of my mouth. In all, this would rank amongst the best headset microphones I have tried in the last 24 months.
In all, I have been very happy with the Asus STRIX 2.0 headset. Not only is it comfortable, but it is one of the best sounding headsets I have tested all year, with excellent drivers and a great microphone to boot. This is certainly a headset that Asus should be proud of.
The bold, eye-catching design won't be for everyone, but I am a fan of the large ear cups and the clamping pressure of this headset will stop it from slipping off of your head.
The microphone on this headset is one of the best I have tried, with excellent noise cancellation and crystal clear VOIP performance while the 60mm drivers deliver sound quality that would give the more expensive gaming headsets a run for their money.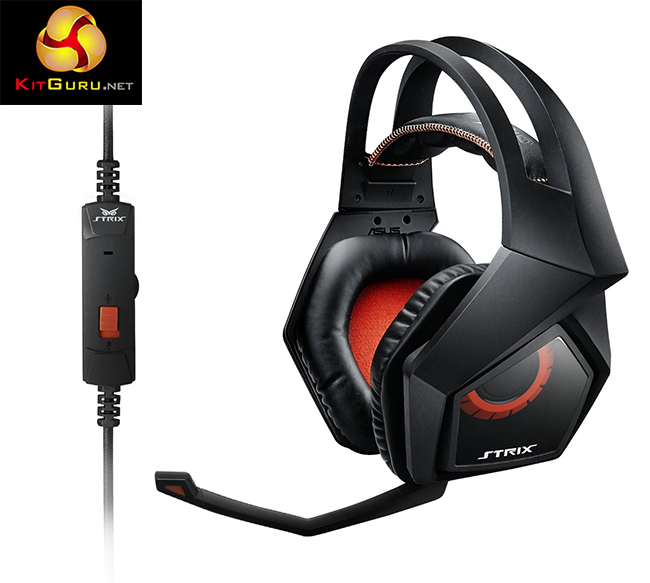 While that is all well and good, I did encounter one slightly frustrating issue. This headset does emit a creaking sound when you move your head up and down, which can be distracting at times. Hopefully they can figure out a way to fix this for future product iterations although ASUS have told us that this is not a common issue. While we take them at their word, we can only analyse and review what we receive.
If you are in the market for a new gaming headset, the Asus STRIX 2.0 can be found
for £56.32 on Amazon UK
, which is very reasonable considering the quality that Asus has delivered here. At this price, I have no problem recommending this headset.
Pros:
Excellent sound quality.
Microphone does a good job of cancelling background noise.
Bold design.
Cons: